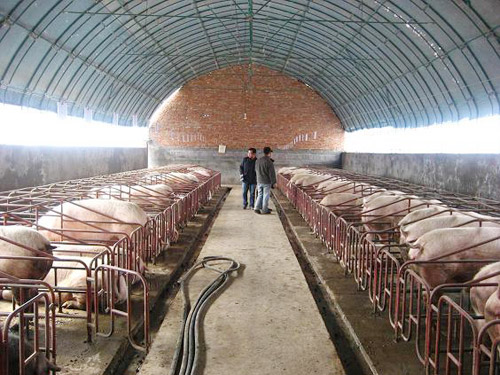 Greenhouse farming Features:
1. Environmental: The furnace using combustion and heat transfer integral, high-temperature furnace part to implement the latest technology hanging lamps heating heating, smoke and clean air prevails.
2. Automatic: coal shortage has automatic alarm function, automatic temperature control, automatic ventilation when the air temperature reaches the set value of the furnace pressure automatic fire, blower fan microcomputer control, automatic humidification with young livestock disinfection and other functions.
3. Energy saving: the use of more advanced vacuum oxyfuel technology, to ensure that coal combustion. Comprehensive avoid pressurized combustion furnace caused by uneven combustion impermeable, gas overflowing, burning and so on to local defects.
4. Efficient: house warming fast, brooding area 60 minutes to reach 38 ℃, the amount of coal 5-15kg / h. Maximum power 160 000 kcal / h.
Welcome to our customers came to discuss business, we will be sincere mutual trust business philosophy, sincere cooperation and common development of the market,And constantly enhance friendship.
Please feel free to give your inquiry in the form below.
We will reply you in 24 hours.